The Circular Economy & Retail: Integrated Take-Back Systems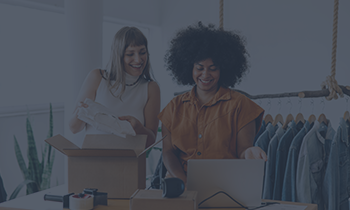 The transition to a circular economy is no longer optional, but rather a necessity. Pressure from both the EU and consumers is making it imperative for the retail industry to become more sustainable.
One way in which companies are implementing and exploring circularity is through the means of recommerce and integrated take-back systems. In this webinar, our experts explore these systems and discuss points such as:
The effects of recommerce and take-back systems
How integrated take-back systems can be adopted within retail
Real-life examples of retailers effectively implementing these strategies
Discover how integrated take-back systems can be adopted by retail and don't miss this opportunity to stay ahead of the curve and drive change in the retail industry.
Watch our recorded webinar now