Recycling in Retail:
Optimising Your Waste Management by Going Digital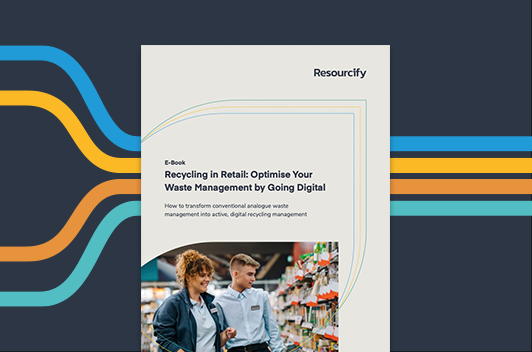 How to transform conventional analogue waste management into active, digital recycling management
Waste management and recycling continue to pose new challenges for the retail sector. For example, thanks to EU directives and regulations such as the Packaging Directive and the Circular Economy Action Plan, retailers are required to reduce their waste volumes and increase their recycling. At the same time, more and more retailers want to improve the environmental impact of their business and aim for better recycling.
However, it is often difficult for waste and sustainability managers to optimally measure and track the waste generated or to identify recyclable materials in it. In this guide, you will therefore gain insights into the main processes involved in implementing recycling in the retail sector efficiently and effectively.
You will learn how digital solutions can:
simplify and improve your waste and recyclables management,
reduce the effort and cost of your recycling tasks,
help set up your business for the future in this area through innovation and cutting-edge technology.
Download Our Guide Now
Please fill out the form below.