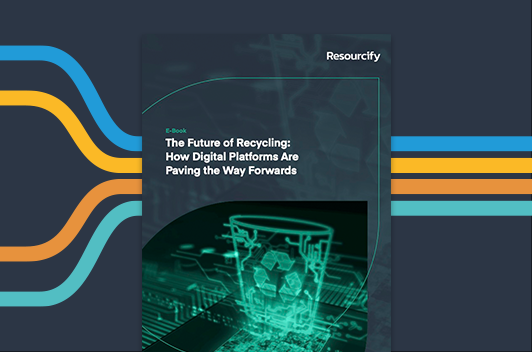 How Digital Platforms Are Paving the Way Forwards
The optimisation of waste and recyclables management with the help of digitalisation and automation is becoming more important for companies. This is because new laws and regulations on recycling are putting pressure on the German and European economy.
Download this guide to learn:
Which challenges traditional waste management is facing
Which tools are useful for modern, digital waste management
How digital solutions help with the upcoming changes
"By working with Resourcify, we can optimise processes, save costs and generate revenue from recyclables. For us, the issues of waste disposal and sustainability are much more than just a cost factor, however."
Andreas Back, Head of Quality Management / Environment & CSR
Download Our Guide Now
Please fill our the form below.