Syntegon Technology GmbH Revolutionises Waste Disposal With Resourcify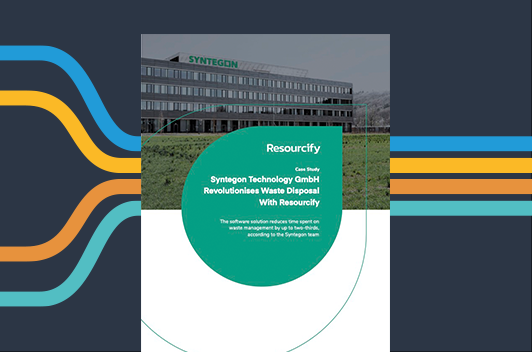 The software solution reduces time spent on waste management by up to two-thirds, according to the Syntegon team
Originally a division of the Robert Bosch Group known as Bosch Packaging Technology, Syntegon Technology GmbH became an independent company in 2019, maintaining its corporate headquarters in Waiblingen, Germany. In 2020, its 6,000 employees across 30 locations in 15 countries generated sales of approximately €1.3 billion. As one of the leading providers of process and packaging technology, focusing on the pharmaceutical, food and confectionery industries, sustainability is a top priority for Syntegon. It was a no-brainer for the headquarters of the Pharma Business Unit in Crailsheim to try to organise its entire waste management in a simpler, more efficient and more transparent way – but the recycling goals it set needed to be implemented using an appropriate software solution.


"This helps us develop new recycling goals and advance sustainability campaigns to use less packaging material."
Janett Witzer, Projektmanagerin Facility Management
Download our case study now
Please fill out the fields below.